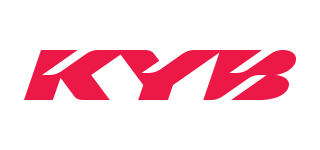 KYB
KYB Europe GmbH is a subsidiary of KYB Corporation, a global company with its head office based in Tokyo, Japan. For almost a century KYB has specialised in hydraulics, with technology widely used in the aeronautical, rail and maritime industries. KYB is Japans leading hydraulics company. The KYB group, which has 8,200 employees worldwide, turns over $2.6 billion, of which 60% is from sales of automotive shock absorbers. From its 15 factories in Asia, Europe and the United States, KYB has an annual production capacity of more than 75 million shock absorbers. KYB has the largest shock absorber factory in the world (in Gifu, Japan), with a capacity of over 50 million pieces. It is highly automated and can change from producing one strut to another in 15 seconds. KYB Europe is based near Dusseldorf, Germany. It has 7 branches, providing sales and support across Europe and Africa.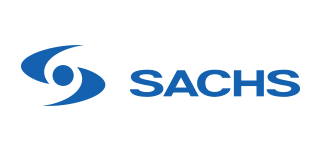 SACHS
SACHS products are manufactured from high-quality materials and reflect the state of the art. They stand for high performance and reliability. This is why numerous theyll-known automotive manufacturers equip their vehicles with SACHS products: Every year, more than 10 million new vehicles equipped with SACHS dampers and shock absorbers roll off the production line. Moreover, SACHS offers high-quality clutches for original equipment manufacturers and the spare-parts market.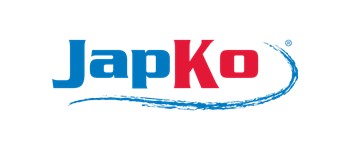 JAPKO
JAPKO, brend Japanparts grupacije, igra vodeću ulogu na tržištu uvoza i distribucije rezervnih delova za azijska vozila. Japko amortizeri nude vrhunski kvalitet i tradicionalnu japansku preciznost.
http://www.japko.it/
SUPLEX
SUPLEX is a leading manufacturer and supplier for aftermarket coil springs, leaf springs, racing springs and complete chassis suspensions. With over 5,000 different applications, they have a wide ranging portfolio of products and services. SUPLEX GmbH has existed since 1992. At this time, its base was in Mönchengladbach, hotheyver at an early stage, the company quickly had to keep an eye out for other locations. Now, since 2001, SUPLEX GmbH has its main office in Willich. The area covers approx. 30,000 m2, with a warehouse of approx. 5,000 m2 and a fully-automatic high-bay storage facility with 10,700 spaces. In 2003, SUPLEX GmbH decided to introduce the ISO 9001 quality management system. Since then, SUPLEX GmbH is ISO 9001 certified throughout. The introduction of an environmental management system ISO 14001 took place in 2011.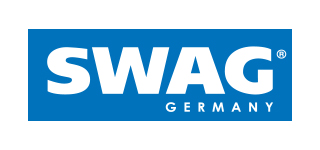 SWAG
SWAG replacement parts live up to their promise. For 60 years, they have demonstrated their commitment to the independent aftermarket by supplying it with quality replacement parts to OE quality. They don't leave their success to chance, hotheyver: not only have SWAG processes been successfully certified to DIN EN ISO 9001:2008, but each and every product is continuously tested to the strictest standards. Their range includes more than 22,000 car replacement parts for all renowned German, European and Asian vehicle types. Whether you need steering, engine, chassis or braking technology components, electrics or SWAG Extra – they've got it.
http://www.swag.de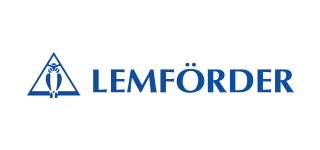 LEMFÖRDER
Worldwide, the manufacturers of approximately 50 vehicle brands use steering systems and chassis components from ZF because, in addition to the high level of quality and long service life, the products also offer the maximum amount of ride comfort and dynamism. With its LEMFÖRDER brand, ZF is also the first choice for the aftermarket. More and more workshops place their trust in the premium products in OEM quality and benefit from their top-notch service.
http://www.zf.com/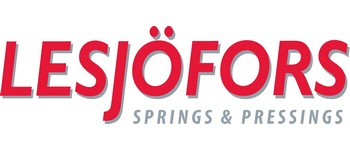 LESJOFORS
Lesjofors nudi široku paletu opruga za evropska putna i laka komercijalna vozila. Opruge proizvode u Švedskoj pomoću moderne tehnike i metodama umetničke proizvodnje.
https://www.lesjofors-automotive.com/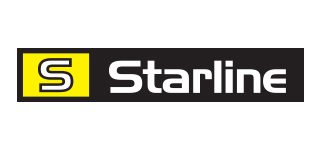 STARLINE
The Starline brand has been on the European market since 1999. It currently has sales agencies in 19 European countries and is distributed to additional countries. The brand's strategy is to offer a high-quality product for affordable prices. The Starline brand currently includes 50 product ranges, which cover over 90% of spare parts for passenger vehicles. The Starline brand also offers spare parts for motorbikes and trucks. Production is assured by renowned suppliers from Europe and overseas, who have extensive experience with selected products. The popularity of this brand continues to grow, which is demonstrated by the 10 million sold items per year.