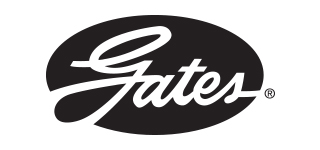 GATES Corporation
Gates Corporation is the world's leading manufacturer of power transmission belts and a premier global manufacturer of fluid power products. As an engineering leader with a strong foundation in research and development, Gates is committed to advancing the science of motion performance by developing safe, forward-thinking products, services, systems, and solutions, as well as fostering long-term customer and employee relationships. Headquartered in Denver, Colorado, Gates employs over 14,000 people across 106 locations in 30 countries.
http://www.gates.com/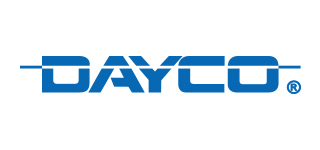 DAYCO EUROPE Srl
Dayco is a global leader in the research, design, manufacturing and distribution of essential engine products, drive systems and services for automobiles, trucks, construction, agriculture and industry. With more than 50 locations in 20 countries, Dayco continues to take the steps necessary to globalize our operations in order to provide a seamless service experience, from manufacturing to delivery to technical support. With an instinct for pushing the boundaries of endurance and on the strength of more than 110 years of experience, their essential engine products and drive system solutions improve how the world moves, delivering engine economy, efficiency and exceptional performance while minimizing noise, vibration and harshness.
http://www.dayco.com/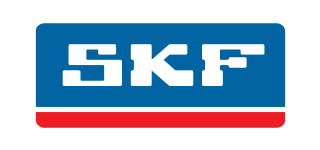 SKF EUROTRADE AB
SKF has been a leading global technology provider since 1907. Their fundamental strength is the ability to continuously develop new technologies – then use them to create products that offer competitive advantages to their customers. They achieve this by combining hands-on experience in over 40 industries with their knowledge across the SKF technology platforms: bearings and units, seals, mechatronics, services and lubrication systems. Their success is based on this knowledge, their people, and their commitment to SKF Care principles. The focus of SKF's technology development today is to reduce the environmental impact of an asset during its lifecycle, both in their own and their customers' operations. The SKF BeyondZero product portfolio is the latest example of what SKF has to offer in this area.
http://www.skf.com/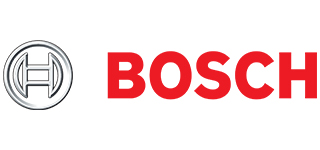 BOSCH
Spare parts from Bosch impress by their quality, reliability and innovative technology. They only go into serial production once they meet our very stringent requirements. With state of the art lights and brake systems, batteries with extremely long lives, wiper blades, starters and air filters that let six times less pollutants into the interior of your car, Bosch provides high quality spare parts that make driving safer, more comfortable and more eco-friendly. Naturally, Bosch spare parts are available for almost all vehicle types in ex-works quality. That means: Spare parts from Bosch have the same first class quality as those fitted in your car by the manufacturer.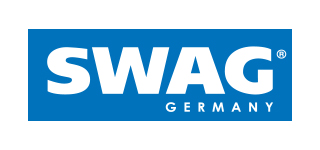 SWAG
SWAG replacement parts live up to their promise. For 60 years, they have demonstrated their commitment to the independent aftermarket by supplying it with quality replacement parts to OE quality. They don't leave their success to chance, however: not only have SWAG processes been successfully certified to DIN EN ISO 9001:2008, but each and every product is continuously tested to the strictest standards. Their range includes more than 22,000 car replacement parts for all renowned German, European and Asian vehicle types. Whether you need steering, engine, chassis or braking technology components, electrics or SWAG Extra – we've got it.
http://www.swag.de

CONTITECH
Hanover, Hotel Germany
Contitech is a subsidiary of the Continental Group. They are a specialist in rubber and plastic technologies. With its technological achievements, Contitech is a partner of the world's largest automotive and other industries.
The full name of this company, best known for its tire production, is Continental AG, and it is also known by the abbreviated name Conti. It is a German company based in Hanover, and in addition to tires, it also produces other parts for vehicles, primarily brake systems, chassis components, etc. The company was founded back in 1871 as a manufacturer of consumer tires, and later profiled itself as a manufacturer of tires for vehicles. Today, it is the fourth largest car tire company in the world and the leading manufacturer and supplier of toothed, channel and V-belts in Europe.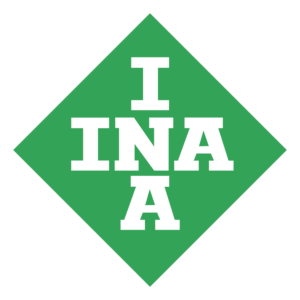 INA
Herzogenaurach, Germany
As part of the Schaeffler Group, together with LUK, FAG and RUVILLE, INA is a key supplier of engine, transmission and transmission parts to the world's leading vehicle manufacturers. Due to innovative power, high quality standards and an extensive production program, INA products are present in the first installations of leading vehicle manufacturers. The INA brand is known worldwide as a company that develops and manufactures roller bearings, plain bearings, linear guides for mechanical engineering and engine parts for the automotive industry. INA works closely with its customers as an engineering partner starting from the initial stages of development. Thus, they develop customized solutions every day, which means that 1000 new products are launched annually. The Schaeffler Group has invested heavily in research and development, most recently in new centers in Germany, Asia and North America.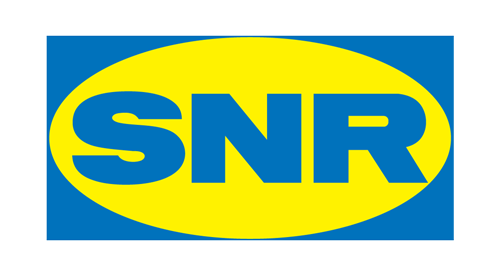 SNR
As currently one of the largest and most important suppliers in the auto parts industry for original manufacturers, such as the VAG Group, Renault – Nissan or Ford, NTN-SNR uses the results of its research centers for continuous improvement and development in the production of distribution or timing parts.
In NTN-SNR, the set quality threshold is always extremely high because the same standards of all constituent elements of distribution are used in development and production as in the original.